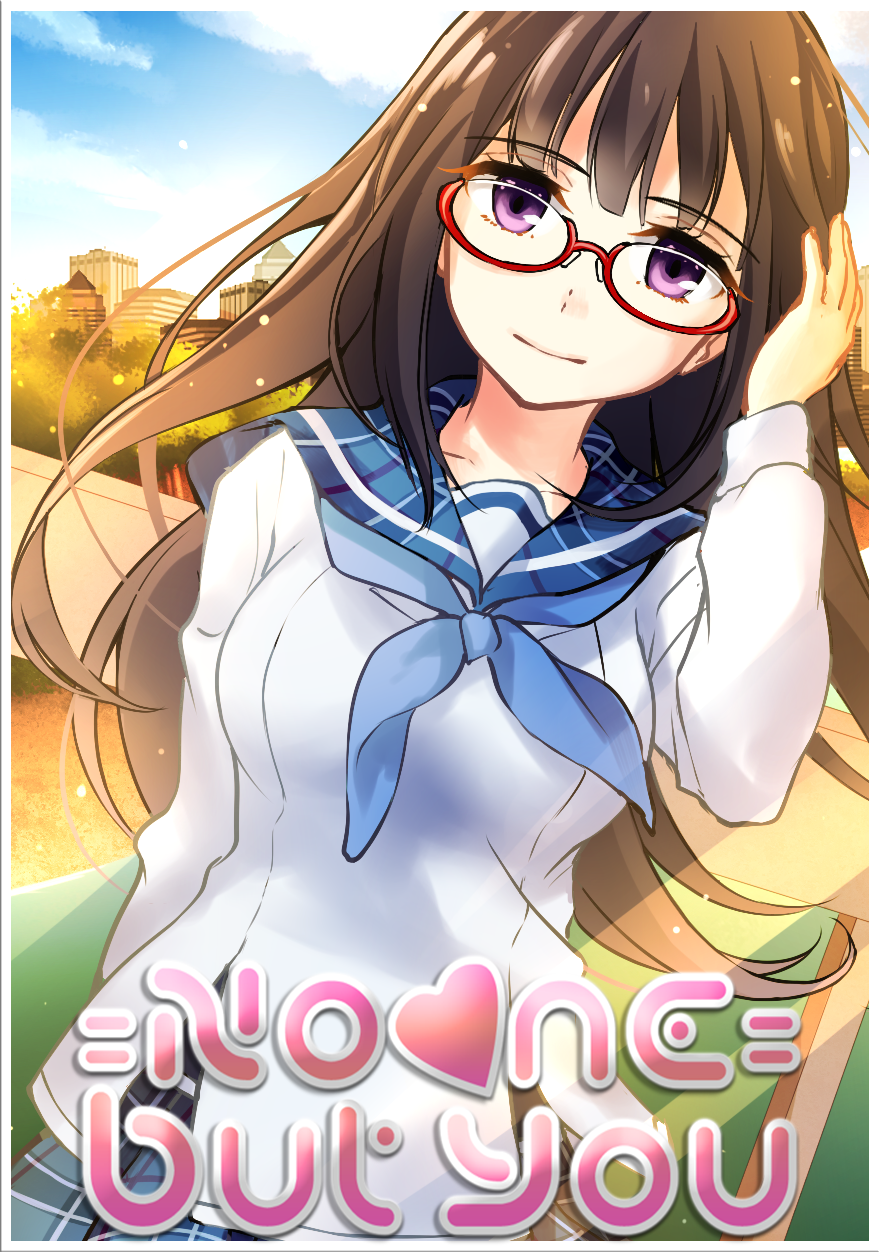 Sometimes, it's great to sit down and play a game or experience a visual novel in short bursts and No One But You, developed by new studio Unwonted Studios, is a very enjoyable visual novel with an interesting story and twists and turns worth knowing about. It stars Hideaki, a high school student moving back to his childhood hometown. The visual novel is quite a solid experience. It's characters is interesting, the art work is nice to look at and the soundtrack is nice to hear. Of course, expect some bugs that should be patched up as soon as possible. Aside of that, it was a pleasant surprise to see a story with a focus on romance be a very solid experience.
The story of No One But You centres around a high school student by the name of Hideaki, who is returning to his childhood home of Okutama after spending time away. He lives with his mother, with his father no where to be around. While on his way to his new school, Hideaki encounters a fellow student by the name of Chinatsu. He also meets more students, such as Megumi, an eccentric member of the student council who hugs Hideaki on his first day, Yui, an emotionally distant member of the class who often skips class, Shiro, who plays guitar and is Hideaki's neighbour, and Ryo, the self-appointed best friend who can be annoying but has a good heart. It follows Hideaki school year and a search for lost memories, which he lost in an accident all those years ago.
Hideaki's story takes multiple paths when it comes to the supporting cast. There are five character arcs and each should take aaround three hours to complete. While the plot is practically the same before focusing on one of Hideaki's friends, with small branches littered throughout, it becomes more interesting once Hideaki focuses on one of his fellow friends. They follow a standard two ending branch, usually one good and one bad ending. While the good endings achieve their goal in resolving the tension between Hideaki and the person he pursues, the bad endings, and some of the character specific storylines themselves, really take a very dark tone. It's a little shocking to see dark themes explored in a visual novel which has a lighter tone in the beginning and in the middle of the story. Themes one can think of is in these branching storylines and it makes the visual novel all the more interesting.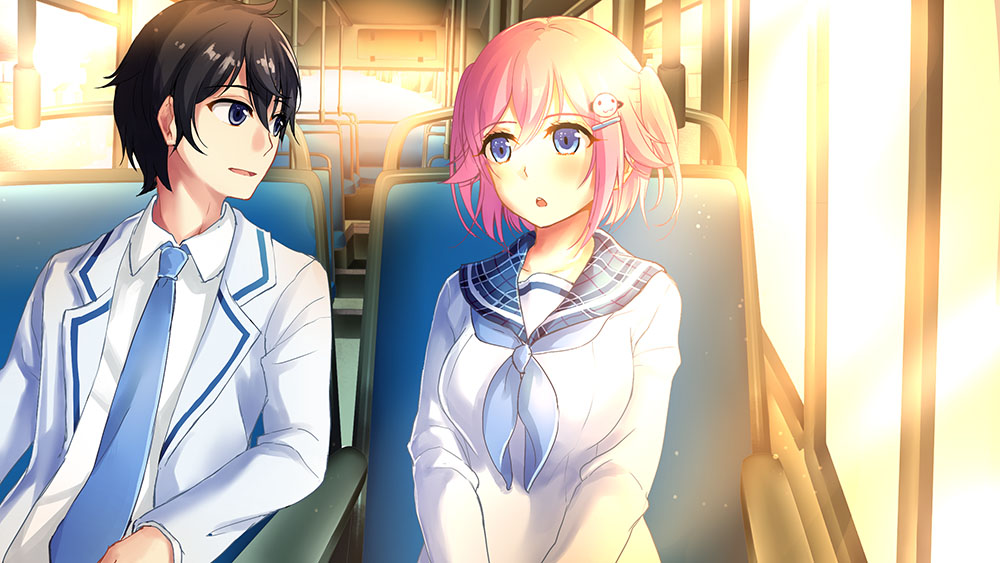 All of the characters are also quite interesting in their own right. Hideaki is a great character to follow around. He is sarcastic at times, but he's also quite funny and has a good heart, putting his friends and family before himself. As he learns more about his friends, he starts unravelling parts of his past before the accident, since he can't remember everything before it. More often than not he is helping his friends getting over their own demons as well as reflecting upon his own, including some shocking ones that no one will see unless they play through all of the character arcs. As for the supporting cast, they all seem to be introduced as a certain stereotype, which is off putting. However, as the story itself divulges and it branches out of one of the character arcs, said character is explored and flesh out a lot more, revealing any hidden demons they may have. They are further explored in a way where they are more believable as human beings and not some stock fictional character.
The artwork is quite good. The images are clean, crisp and full of life. The character designs are well done. I like that each character has a certain appearance to distinguish from one another. They all have different features, such as colourful hair or the way they wear their school uniform. The CG scenes are also well drawn and bring the characters to life. As for the background artwork, they are decently done. Some of outdoor scenes, especially seeing the bridge and stream at night, were well done, but a few indoor scenes could have been better. The soundtrack is decent. The tunes provide the most appropriate mood for the scene. They are enjoyable to hear. The game doesn't have voice acting and it's a shame. It would have really added to the overall experience.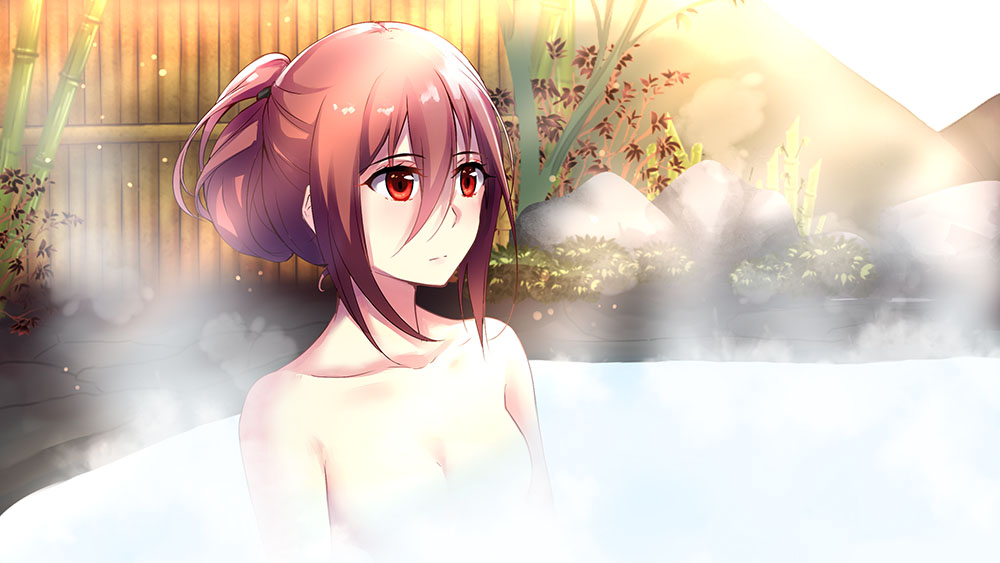 With all that said, the version available isn't the complete version of the game. There is a planned patch which will make the game more of an adult visual novel. But this patch, which was noted to be available a week after release, has yet to appear on the site. Now, MangaGamer has provided an update and they have yet to receive the patch for download, which means the content hasn't been fully developed yet. The patch should also fix up the technical bugs in the game. After trialling both the MangaGamer and Steam versions, the MangaGamer version did have a game crashing bug in Yui's after story, forcing me to restart the game. A similar bug, which tries to find a line of dialogue but can't, also appeared in the arc before the split. The Steam version runs fine. The calendar also needs to be fixed up and it recycles only the three summer months, despite clearly transitioning to the new school year, so it should be autumn. Also, the Auto button did not work properly in both copies of the game. As for the unlocked content, despite travelling down as far as I can with the arcs, certain after story points didn't light up, even though I finished it, or the second half was still locked, which didn't make sense. These do need to be fixed up as soon as possible.
No one But You is a very enjoyable story that can be experienced in short bursts, but you'll come back to again and again. The characters are very believable and enjoyable to explore, the art style is nice and the soundtrack is decent. The plot itself is quite good, which enough mystery to keep the player interested, right up to the end of one of the character arcs. They do get dark, which was quite surprising seeing the tone was much lighter earlier in the visual novel. It does have quite a few bugs that need to be fixed and there is more content that should have been in the release, but overall, No One But You was a fun visual novel to experience.
Rating: 7/10
—
No One But You was developed by Unwonted Studios and published by Sekai Project and MangaGamer. MangaGamer provided us with a code for the purpose of this review. It is now available on MangaGamer (which comes with a Steam key in addition to their version) for US$14.95. It is also available on Steam. A patch of the game, which includes additional scenes, including love scenes, will be available at a later date.